Melissa Mack Candidate for First Selectwoman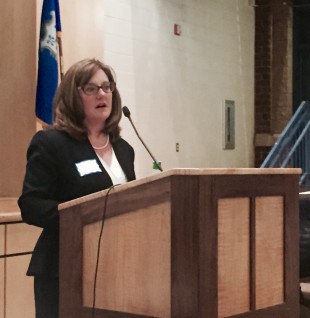 Over 200 voters attended the Democratic Caucus July 28 at the Suffield High and nominated Melissa Mack as the Democratic Candidate for First Selectwomen for the municipal election November 3, 2015. "If you put your trust in me, I won't let you down," Mack said, indicating it was time for a change and better transparency in town government.
This was the largest turnout in recent voter history, noted Tom Frenaye, Democratic Town Committee Chairman.
Mack beat two other nominees including Tom Frenaye and Kelly Reilly Wright for the slot. The other candidates for the November Election include: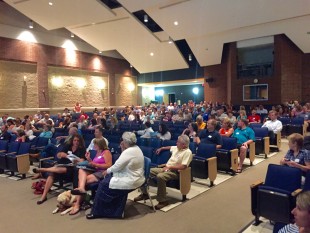 Board of Selectmen
Krystal Holmes
Peter Hill
Mel Chafetz
Town Clerk
Treasurer

Tax Collector
Board of Finance
Joe Sangiovanni
Chris Childs
Ann Huntington Mickelson
Zoning and Planning Commission
Chuck Sheehan
Ginny Bromage
Rob Michalman
Zoning and Planning (alternate)
Board of Education (2-year term)
Board of Education (4-year term)
Lori D'Ostuni
George Beiter
Kendra Wiesel
Jeff Kew
Ben Rodriguez
Board of Assessment Appeals
Police Commission
Linda Stevenson
Rick Stromoski
Jason Trombly
Fire Commission
Bob Quagliaroli
Ed O'Hurley
Jeff Webster
Water Pollution Control Authority
Brooke Depelteau
Angelo Dimauro