Senator Murphy to visit Suffield on the Green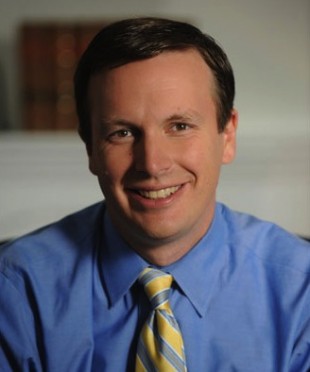 SUFFIELD — Suffield Democratic Town Committee announced today that Senator Chris Murphy will visit with town residents at the annual Suffield on the Green, Sunday, Sept. 8.
"We are thrilled to have Senator Murphy visit our Town," said Tom Frenaye, chairman, Suffield Democratic Town Committee. "Suffield on the Green is a great event where the Town of Suffield really shines, which makes this a perfect time to show Senator Murphy what Suffield is all about."
Murphy is visiting Suffield as part of his 169-Town Tour of Connecticut in 169 Days. He is expected to be at the Suffield Democratic Town Committee booth (#515-516) between 11:30 a.m. and 1 p.m. on Sunday. According to Murphy's web site, he said it is important that every town has the chance to meet with him during his first year in office, "especially the smaller towns," he noted. "I wouldn't want to be doing this from the office," he said. Murphy was voted into office last November.
Frenaye noted that Suffield recently hosted Governor Dannel Malloy in July and is proud to bring our elected state officials to Suffield.
"Small towns are the engine that drives Connecticut. It's important for our elected officials to visit and hear about the great things that we're doing in Suffield," added Frenaye, "and we're appreciative of the opportunity to have our leadership like Senator Murphy and Governor Malloy take the time to stop by."