Frenaye: Closing Remarks at Debate
If you missed the First Selectman Debate Tuesday, October 29, you can catch it on Cox Public Access TV. Below are Tom Fenaye's closing remarks from the debate: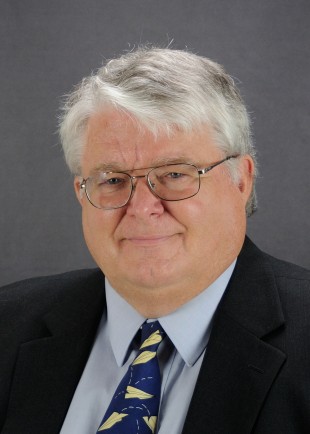 Thanks to the Suffield Chamber of Commerce and the Suffield Observer for sponsoring this debate.   It has been my pleasure to participate.
I'm running for First Selectman again because I can make a difference.  I will be a full time First Selectman.
I'm anxious to get to work to finish up projects that are moving too slowly, like road repairs, the new Large Animal Facility at the High School, the development at Ffyler Place, and utility extensions down Route 75 for economic development. Most of these projects have had years of legwork done to get funded and are simply not being managed and are costing taxpayers.
There are expired union contracts that need to be negotiated.   There are open positions for a Human Resources director, a Youth Services director, a position in Finance, and the Library director recently announced he was leaving.  It has taken too long to fill other openings, and our community deserves better.
We've had an empty Bridge Street school for almost ten years now, and it hasn't even been heated to maintain the building for the last two years.   Let's agree on a solution that will keep it as town property – the leading idea is for use as town offices.  Town residents made that clear, now it's time for action and strong management.
The town needs to do a lot better job of transparency about what is taking place, and in communicating with residents about the activities of town boards and commissions.  I thank and applaud the work of more 300 volunteers in town who serve on boards and commissions, many of whom are here tonight because they are committed.  As First Selectman, I pledge that I will listen to you and respect your expertise.
It's time to move Suffield forward again, by generating a Long Range Plan for town facilities that we can all agree upon.   Let's set in motion a plan for improvements that we can afford. 
Let's hold Suffield schools to the highest standards so the teachers can continue to keep Suffield schools at the top.  Many of these teachers are fellow residents and are committed to our town, and they deserve the best accountability and support from their First Selectman.
At the last Town Meeting I proposed that there be a $2m reduction in our Fund Balance, commonly known as our Rainy Day Fund. This would have resulted in a 5.6% reduction in the tax rate.  Let me repeat that. I publicly made a motion at Town Meeting for a 5.6% tax rate reduction. (PAUSE).  This reduction that I proposed was not supported by the First Selectman and this administration.   You probably didn't think a Democrat could support lowering taxes!  
I plan to continue to press for a reduction in the town's Rainy Day Fund.  We have double the amount that most towns aim for, and we earn virtually no interest on the funds, which, by the way, are held in mostly uninsured accounts.  Essentially, the town's decision to manage your money this way is actually costing you more money!  There is no need for the town to hold excess taxpayer funds. When I am First Selectman, I will fight to use this excess money to fund capital projects like roads or I will fight to give it back to you!
In closing, thank you for your attention tonight, I would be honored to have your vote on Election Day.   I'm looking forward to working with you to improve the Town of Suffield.