Governor Malloy endorses Tom Frenaye
Governor Dannel P. Malloy endorsed Tom Frenaye for First Selectman of Suffield, CT. Malloy state that Tom is a guy who brings people together.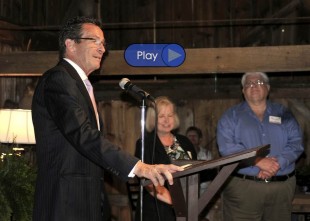 "Tom is a great guy. You talk about community and you talk about people who have the ability to bring people together as opposed to separate them, that's the guy," said Malloy speaking about Frenaye in Suffield. "You talk about a guy who has a long term vision, instead of a short term vision, that's your guy!"  See more of Malloy's comments about Frenaye by clicking here.