Mel Chafetz – Board of Selectmen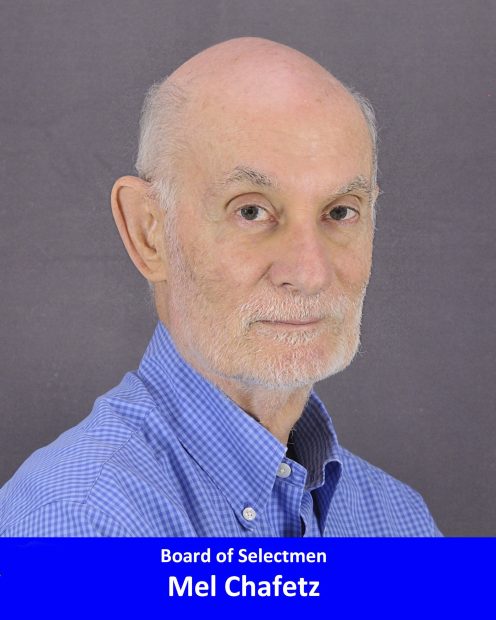 Education:
B.S. State University of New York at New Paltz
M.Ed. University of Arizona
Ph.D. Syracuse University
Town Involvement:
My wife and two daughters and I moved to Suffield at the end of 1984. Since coming to Suffield, I have been a member of numerous commissions, organizations, and employed by the Suffield schools. I started in Suffield as the elementary principal of Spaulding and Bridge St. schools. When the school district re-organized, I oversaw the renovations to McAlister Intermediate School and became the principal of the school. I was appointed Interim Superintendent of Schools in Suffield, from January 1 until June 30, 2015.
Besides my extensive experience in the schools, I am a member of the Board of Selectmen. I was on the Library Commission and now am the president of the Suffield Public Library Foundation. I helped raise over $1.1 million to build the new entrance to the library, so it is accessible to everyone.
I am chairman of the Juvenile Review Board (JRB), which I started in the early nineties. The JRB helps young people who get involved with the police and after 25 years, it is still going strong. I started youth services, which led to the hiring of a Youth Services Director. This year I was one of the organizers of the Suffield cleanup day, over 250 volunteers picked up almost 2500 pounds of trash. I am also a member of Suffield's Inter-Faith Council.
My wife and I moved ten times before settling in Suffield. We fell in love with this community. Our daughters went through the school system, and my wife was an English teacher for 15 years at the middle school.
Goals:
My goals as a member of the Board of Selectman are to help the First Selectman move in a positive and thoughtful direction. I am someone who asks tough questions and presses for the correct information. I'm not reluctant to take unpopular positions or to push back on those with different viewpoints, but I do try to work with people of different viewpoints. In these contentious times I believe it is important to hear other viewpoints even if I disagree, but I'm not afraid to be a lone voice or lone vote.
I have always felt an obligation to give back to Suffield whether through my work in the schools, town government, support of library, involvement with the churches, or just making my voice known on tough issues.
I intend to bring my diverse experience to help develop a balanced budget – a budget that examines our capital, social, and community needs with fiscal responsibility.
I have contributed to this community for many years in many ways. Suffield is a special place. I ask for your vote and support and re-elect me to the Board of Selectmen.
Contact me at 45boo@cox.net