Jim Irwin – Board of Finance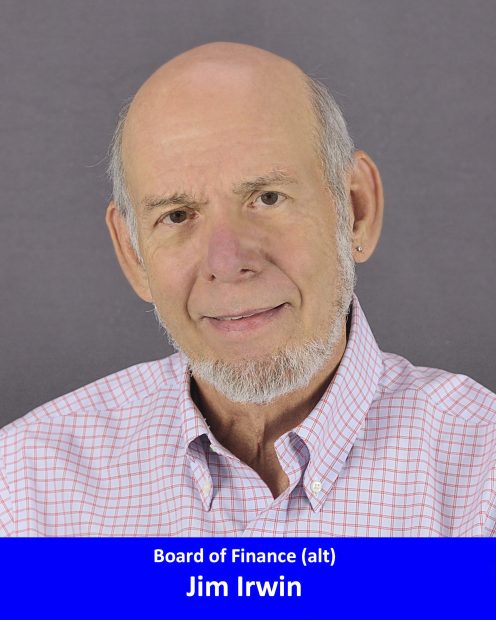 My name is Jim Irwin and I have lived in Suffield for 15 years. My wife Suzy and I have family and grandchildren here and have always been involved with our community. We have worked to help plan and maintain the SCA community garden, as well as serving on the Board of the Friends of Kent Memorial Library for more than six years. I have consulted with the library on the installation of improved lighting for KML's Pinney Art Gallery and served as Chair of the search committee tasked with vetting all applicants for our new Library Director. I also worked with the staff of the King House to help specify and upgrade the lighting in their exhibit area. In 2022, I was appointed to the Town 's Advisory Commission on Capital Expenditures and served as it's Secretary during the 2023 budget discussions.
My aspiration is to continue to be a motivated public servant, who will work on behalf of the citizens of our town to improve our overall quality of life while encouraging fiscal responsibility.
During my business career, I designed, produced, budgeted, and attended large scale national and international events for numerous clients, including: the World Bank and International Monetary Fund, the American Association of School Administrators, the National Association of Broadcasters, and many others. I have worked alongside of, and found common ground with many well-known statesmen, entertainers, and celebrities. As a result, I have developed the ability to reconcile conflicting interests and inspire confidence in adopting a mutually agreed upon course of action.
In what promises to be a very challenging budget cycle, I believe that my proven ability to propose compromise solutions and garner support for them will enable me to make a valid and needed contribution to the Board of Finance.