Jeff Girard – Planning and Zoning Commission(alt)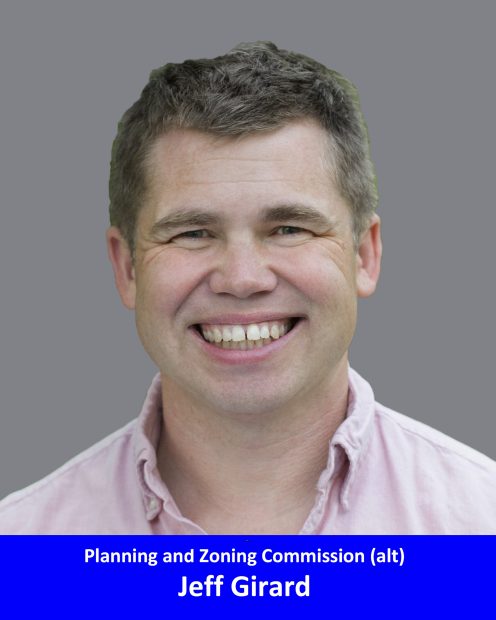 Professional Background and Qualifications: I'm currently the owner of JSW Media Inc, an ecommerce enterprise situated in Suffield, Connecticut, conveniently positioned along Route 75. Our thriving company boasts a dedicated team of over 30 local professionals. Before embarking on this entrepreneurial journey, I held a role as a special education teacher of fifth and sixth graders within the Suffield Public Schools.
Personal Life: My connection with Suffield began in 2003 when I embarked on my teaching career in this vibrant community. Together with my wife, we are the proud parents of two young children, aged one and three. We deeply value the rural charm that defines Suffield, with its sprawling farms and abundant open spaces. We look forward to our children growing up here.
Motivation for Re-election: I seek re-election because I firmly believe that my proficiency in business operations and my extensive experience in commercial real estate afford me a distinctive perspective when it comes to navigating Suffield's planning and zoning procedures. While I acknowledge the importance of welcoming new developments, particularly within the commercial and light industrial sectors to expand Suffield's tax base, I am equally committed to safeguarding the community's intrinsic character. In my capacity as an alternate on the Planning and Zoning Commission, I aim to deepen my understanding of these processes and leverage my expertise to strike a harmonious balance between fostering development opportunities and preserving the distinctive qualities that already make Suffield an exceptional place to call home.