Krystal Holmes – Board of Assessment Appeals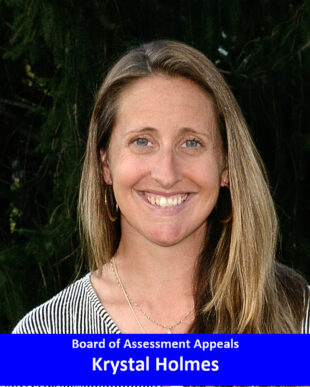 Krystal is a hometown realtor who has worked at Chestnut Oak Associates for nearly 20 years. She is a lifelong resident of Suffield and prides herself with having a strong drive, positive attitude and commitment to our beautiful town.
Krystal believes strongly in giving back and is an active volunteer in Suffield.  She is a regular volunteer with the Suffield Emergency Aid Association, PMC Kids Ride and Troop 260 & 262 Scouts.  Krystal has previous service on the Board of Selectman, Parks and Recreation Commission, Bridge Street Community Center Committee, chairperson of Relay for Life and the Suffield Cooperative Preschool plus service at the Suffield Public Schools.
Krystal's greatest joy is her family, husband Dan and children, Dylan, 14, and Addison, 14.  Krystal graduated from Western New England College in 2005 with a Bachelor of Science in Marketing & Communications.  She participates in yearly continuing education to stay up on current trends and changes.
Krystal's background in real estate coupled with her love of Suffield would make her a well-qualified addition to the Board of Assessment Appeals. She looks forward to serving on the Board of Assessment Appeals.