Lori D'Ostuni – Board of Education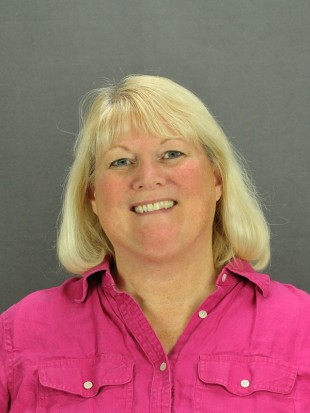 When students feel confident in themselves and their ability to learn and communicate, their achievements and happiness are endless.  I have served as a Board of Education member for 12 years.  I'm passionate about quality education using fiscal responsibility and providing opportunities for every child to pursue their dreams.
Growing up, my family's guiding principle was to work hard, have fun and help others.  After a very happy and creative childhood, I earned Bachelor of Fine Arts and M.B.A. degrees from Miami University, worked as a junior high music teacher and a Field Operations Analyst for Philips Medical Systems.  Pete and I married, moved to Suffield nineteen years ago with son, Dan, and were further blessed with daughter, Madison, currently a junior in Suffield High School.  All my volunteer work directly benefits children – a member of five boards; PTO President; co-chair of book fairs, Room Mother luncheons, Enrichment, Sock Hop and the Boosters Club store; Sunday School Teacher; Boy Scout Rank/Badge Coordinator; and manager or coach for various sports organizations.  Currently, I volunteer as the Second Chance Shop Manager, whose profits help at risk children in the Greater Hartford area.
As a Board of Education member:
Secretary and Chairman
Chaired or served on every subcommittee – Policy, Budget, Negotiations, Facilities, Student Programs and Services and Personnel
Liaison for Agriscience program and Connecticut Association of Boards of Education (CABE)
Task forces – Special Education and Food Service
Board Member Training:
Total of 250+ hours
CABE certification for the Board of Education Member Program (60 hours)
CABE Master Board Member of Education Award (60 hours)
This is my list of priority initiatives to improve student outcomes.  All require a thoughtful plan, effective communication and implementation, and a mechanism for feedback, evaluation and adjustments.
Positive culture and climate; secure and safe facilities; stimulating learning environments that encourage risk-taking, creativity and adaptability; technological reliability and assistance
Parent engagement – supporting the number one influence on student achievement
Professional development – growing high quality teachers – the next largest influence on student achievement.
Rigorous and meaningful curriculum framing the content of what our students need to know/learn
Individual/Personalized learning is twofold. First is to demonstrate mastery moving along the sequenced curriculum.  Second is providing  independent/flexible time for students to delve into an academic/career interest, receive help for a deficient skill (making sure their "toolkit of skills" is full) or take time to alleviate stress and anxiety.   Creating "flex" times for a well-implemented block of time in a day for research, help or to regroup, will lead to more successful and happier students
Benchmarks, Measurements, Dashboards and Targets – Our Board is currently developing a system so citizens can see the return on their investment in education
I have been privileged to work with and learn from every board member who served our town the past 12 years.  I would be honored to serve and represent Suffield for four more years.