George Beiter – Board of Education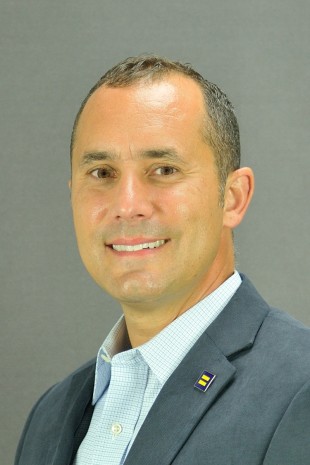 We need to celebrate our success and strive for continuous improvement!
Suffield Public Schools have been a foundation of excellence for years. We have dedicated  teachers, para professionals, principals and staff members who give our kids an excellent education and a skills foundation to prepare them for success in life. We have tremendous motivation and potential in these professionals that needs to be recognized, rewarded and challenged.
I am running for re-election to make sure we excite, motivate and retain those who have made Suffield a strong district and support them so we continue to flourish. My wife and I have one graduate of Suffield Public Schools and two more currently in the system, so we have a vested interest in making sure they receive the best education possible.
As a vice president of an international building products company based in Montreal, I understand the multi-faceted challenges of an organization the size of Suffield Public School. People. Stakeholders. Operations. Budgets. I am a U.S. Naval Academy graduate and former Naval Officer and understand leadership. As a resident of Suffield, I understand community. I am a member of Suffield Rotary Club and have chaired our Amber Alert program at the Big E for two years. I have chaired our middle school PTAC Student-Faculty Basketball game for the past two years coordinating volunteers, local businesses, faculty and staff, and raised more money than any other PTAC events. My kids and I also volunteer at Food Share in Bloomfield
During my tenure, I supported and pushed for great programs like Full Day Kindergarten, Agriscience, Special Education, Theater and Unified Arts, Google ChromeBooks and other technology programs. I have been a responsible steward of tax-payer dollars – always asking the tough questions, forcing a return on investment to ensure our teachers had adequate resources, our kids had the best education, and our taxpayers had a voice and responsible management of their dollars.
When I am re-elected, I will be committed to making sure our schools continue to improve. We have Special Education programs that need understanding and support. We have an incredible resource with our Agriscience program and new Large Animal Facility. We live in an agricultural community; this can and WILL be the flagship program in the state! We have made tremendous and exciting advances in technology.  I will be committed to promote and challenge our administration for more aggressive programs such as online textbooks, cloud-based programs for teaching and learning, paperless classrooms and central office communications.
Our kids deserve the best education. And our taxpayers deserve a responsible Board. These are not mutually exclusive. I have a track record of success in business and on the Suffield Board of Education. You can have confidence that our teachers will have the right resources. Our children will be prepared for success in this ever-changing world. And our community will have someone who fights excellence and holds all stakeholders and players accountable for our continued success.