Daniel Holmes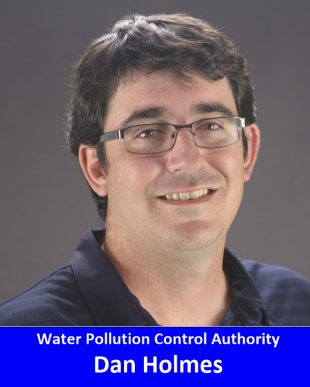 About Dan:
Experience and Qualifications: I am a registered professional engineer in the State of
Connecticut. Currently, I'm a project manager at Tighe & Bond, which is a
multidisciplinary consulting engineering firm with offices located throughout the
northeast. Over the last ten years working at Tighe & Bond I have been involved with
many exciting and challenging projects. I have significant experience designing
wastewater collection system and wastewater pump stations. In addition to sewer
design, I am well versed in sewer rehabilitation methods, trenchless technologies, water
system and roadway design and site planning and permitting. I believe my engineering
skill set would be an asset to the board.
Education: I have a bachelor of science in engineering technology from Central
Connecticut State University.
Family: My wife and I have lived together in Suffield since 2005. Our ten-year-old son
and eight-year-old daughter will attend McAlister School this year. My wife has lived in
Suffield since she was a child and currently serves on the Board of Selectman.
Community Involvement: I am an active volunteer for the Suffield PMC Kids Ride and
spend time coaching both of my kid's sports teams including: Soccer, Basketball and
Baseball/Softball.
Why Dan is running for WPCA:
Sewer systems are fascinating (to a select few of us) and are of critical importance to the health
and wellbeing of people and the environment. I would like to join the board to provide my
technical expertise and help the WPCA plan for a successful future. Sewer maintenance,
capitol planning and proper rate schedules are all critical functions to operate the town sewers
and treatment plant. Properly structured systems will allow for future expansion and continued
maintenance of the system. I would like to work with the board to ensure these three functions
are appropriately accounted for.
Further, the existing treatment plant may provide opportunities to utilize renewable energy to
offset the cost of plant operations. I would like to work with the board and department staff to
explore the WPCA's options to make use of improving renewable energy technologies.
I would appreciate your vote, so I can help the WPCA with continued improvements.